Eclectic Maximalism with Plot Twist Interiors
Lawyer / interior design enthusiast / tastemaker / renaissance woman Miki Carter (a.k.a. @plot.twist.interiors) is always on the move.
No, like literally — on top of starting a new gig as in-house counsel at one of the premiere film studios, she moved to a new place with her partner and their precious goldendoodle Boomer. If Boomer makes room for her, Miki is delighted to share cuddle space on the doggo-approved Remy Sectional, which anchors her cheerful, eclectic maximalist living room.
Read on to learn how this multi-hyphenate interiors aficionado honed in on her style and design direction!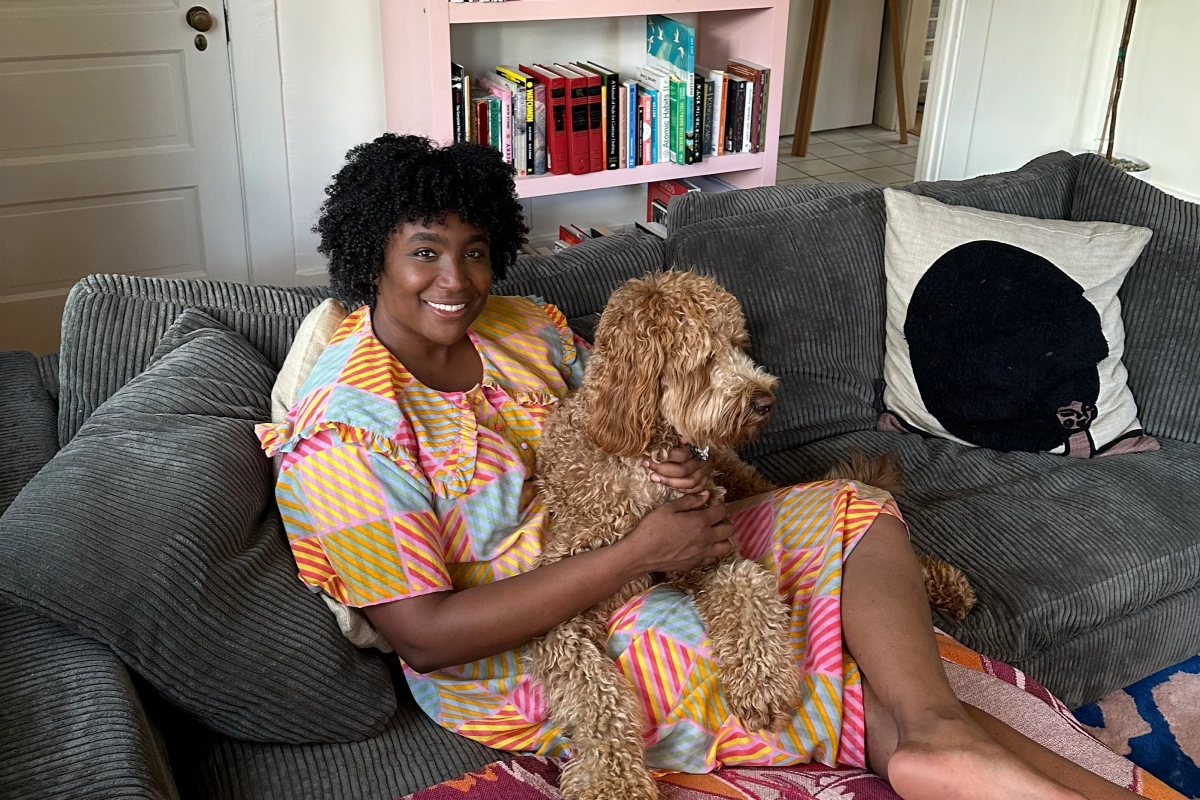 Entertainment law and interior design might seem like entirely different practices — do you see any similarities between the two?
They both require creative thinking within a set of constraints, most notably budget parameters. Splurging on a rare vintage chair might require waiting to find a discounted coffee table at Goodwill, just as negotiating an initial contract for an expensive executive producer on a television show may require a smaller writers' room down the line. Each practice involves balancing resources to achieve an optimal result.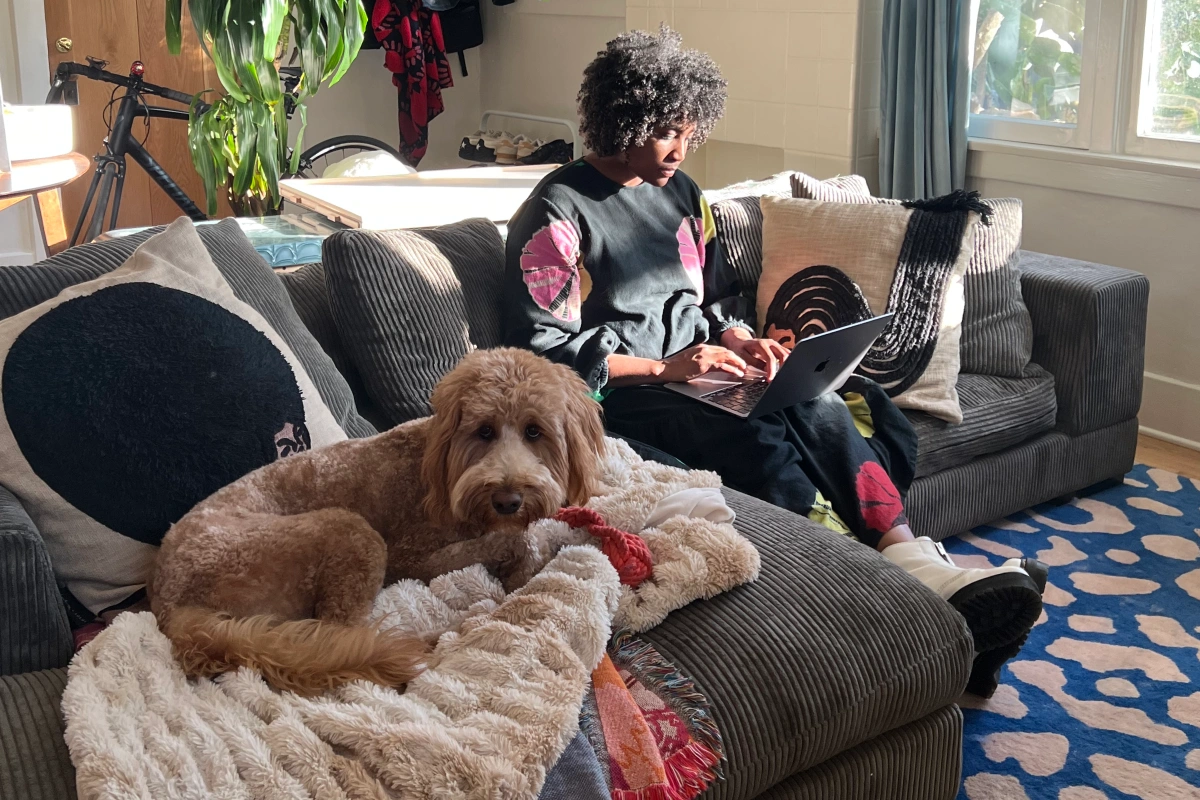 How would you describe your style? Has it evolved over time?
Eclectic and maximalist for sure. My style is constantly evolving based on where I live and where I've traveled recently. I also don't like paying full price for anything, so I end up with second-hand pieces from a broad range of sources.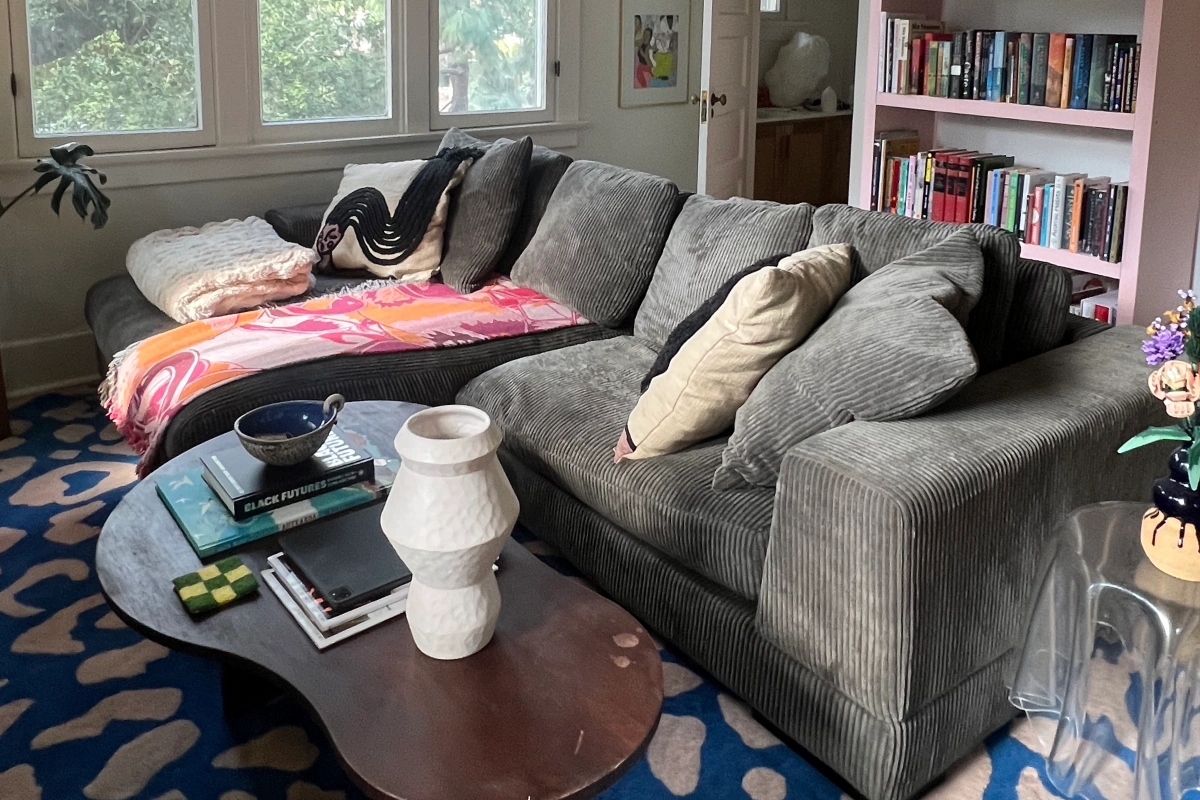 What are your favorite sources for inspiration?
I love Apartment Therapy home tours. I am inspired by the ways in which renters make their spaces feel like home. My best friend says that my design style reminds her of Nickelodeon in the 90s, so I'm sure SpongeBob and Hey Arnold have subconsciously inspired me as well. I love color and patterns!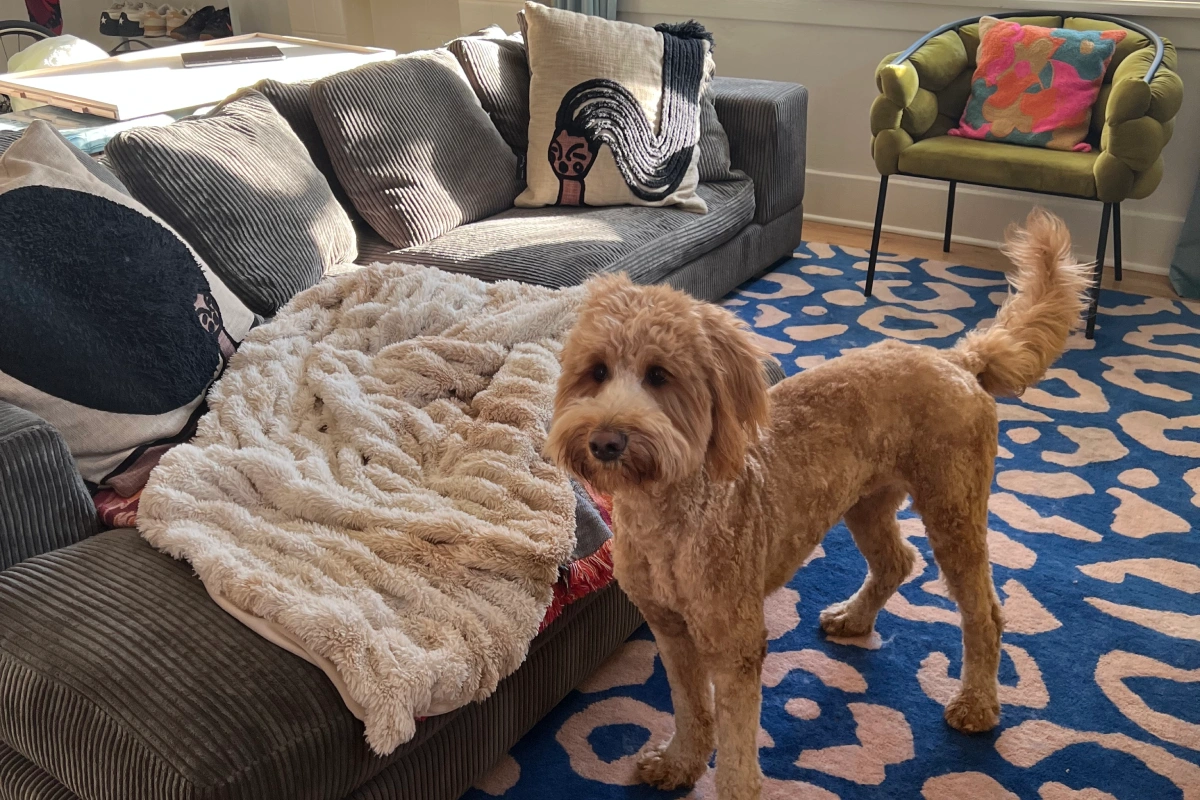 How did you find out about Fernish?
I was browsing Instagram when I saw an advertisement featuring a Black woman relaxing on The Remy Sectional. I immediately imagined myself doing the same (representation matters ok!). I've been following Fernish ever since.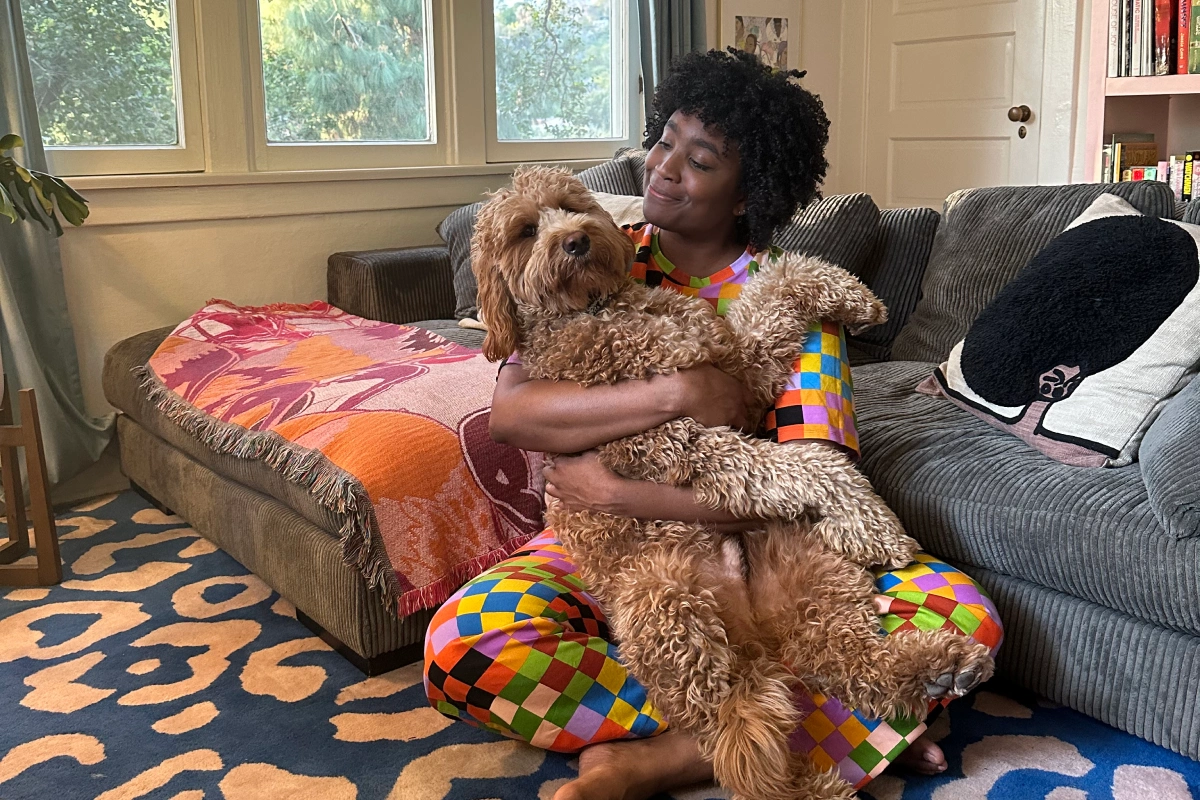 What is your favorite thing to do on your Remy Sectional?
Snuggling up with my boyfriend and our goldendoodle Boomer after dinner and falling asleep to the TV.
If you aren't following @plot.twist.interiors already, make sure you don't miss out on this feast for the eyes!