Jack Falahee Designs his Brother's Home with Fernish
While Jack Falahee may play an antihero on How To Get Away with Murder, he is anything but one in real life. The actor, activist, and all-around A+ human reached out to Fernish to help decorate his brother's place. Touched by Jack's generosity of spirit, we were honored to assist the Brothers Falahee in making a home. We recently caught up with Jack to see how everyone is settling in.
What drew you to collaborate with Fernish?
Before working together, I was a fan of Fernish. A friend of mine - also an actor - was shooting a film for a few months on location and wanted to decorate their place to make it feel like home while they were working. I remember facetiming with him and commenting on how great his place looked. After learning that it was all Fernish and checking out their website, I was hooked.

A big draw for me is sustainability. When I was living in NYC it was often too much of a hassle to move a couch or dresser to another apartment and inevitably things would get left on the street and later end up in a landfill. Not only does Fernish provide versatility in decorating and lifestyle, but it also helps mitigate the amount of fast furniture that ends up in the dump. That's pretty cool.
What's it like living so close to your brother?
My brother has lived in LA for a while now but after I moved into a new place I suggested he come live on the property with me. We've always been close - only a few years apart - so it's not much different than when we shared bunk beds growing up. Except now we don't have to argue over who gets top bunk.

We've been fixing the place up together - working in the yard and on our kitchen remodels. It reminds me of our childhood in Michigan when we'd all be working on something under our Dad's supervision. The rest of our family lives across the country so it's been really special having my brother close. Plus, now when my dog is angry with me he can just walk over to Uncle Michael's house.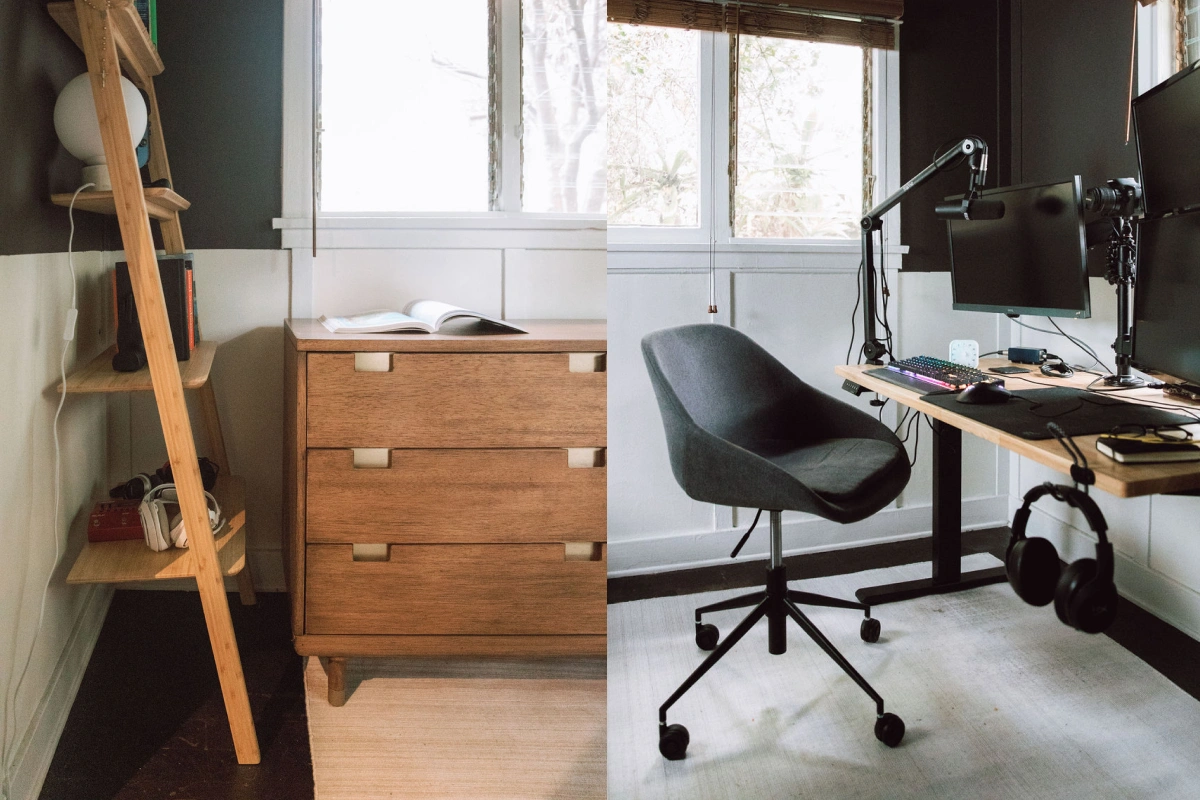 Do you find parallels between acting and interior design?
I think I'm drawn to interior design because it exercises a different part of my creative brain than acting. Acting feels more in my body and visceral, whereas interior design, for me, is incredibly cerebral. Gearing up for the remodel and collaborating with Fernish was a surprisingly creative time for me.

I would spend hours on the Fernish website, or browsing Pinterest, reddit and instagram for inspiration and then send selects over to my friend and incredible designer, Laurel Lunsford (@laurelline), who then executed everything beautifully.

I think the experience working with Fernish was less daunting because I knew that I'd be able to return or swap stuff out if it didn't come together. Unsurprisingly, Laurel nailed it on the first attempt but I took comfort that with Fernish I can get a "take 2" - just like on set.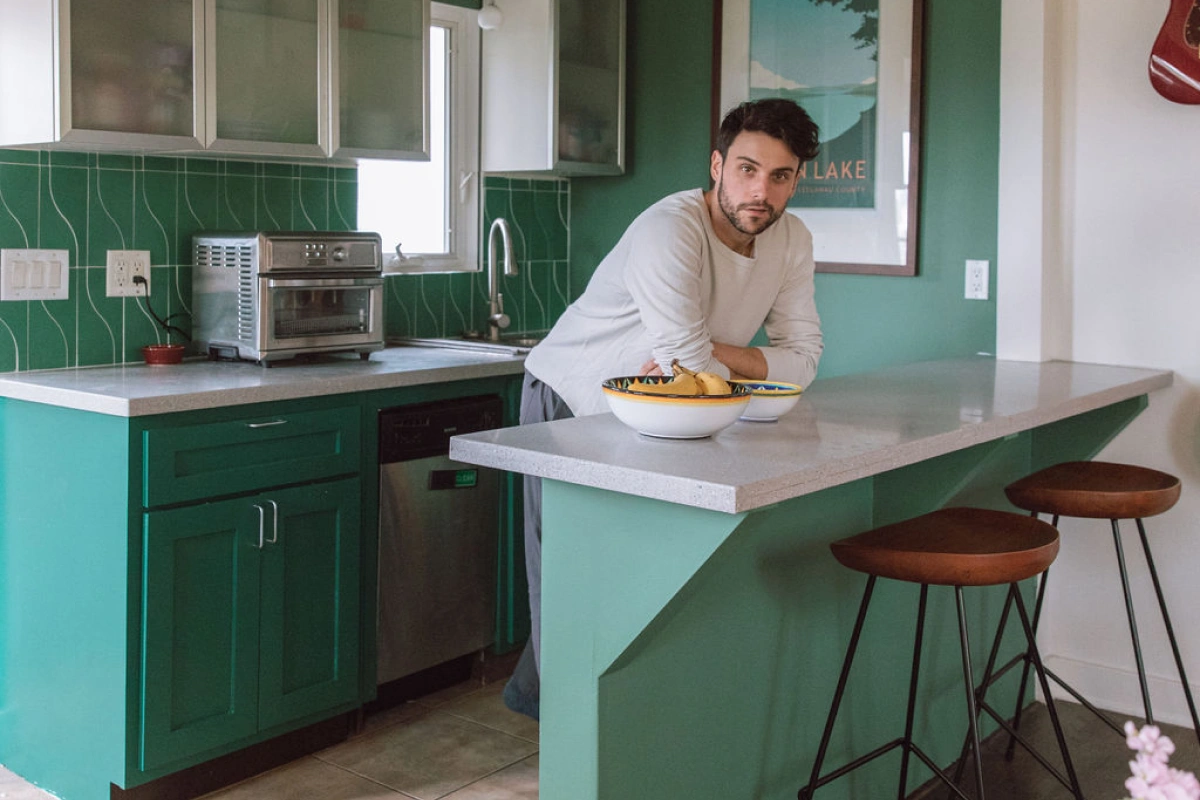 Where do you seek out inspiration?
From my friends and loved ones, from strangers, from nature, books and films, but above all else - my partner Meghan. Meghan is an incredible photographer (@mksadler) who helped capture the Fernish project.

Over the years I've learned so much from Meghan and I'm continually and profoundly inspired by her and the way she interacts with the world. While we were remodeling my kitchen, she encouraged me to find color inspiration in the flowers that bloom in the spring outside of my kitchen window.

It's not uncommon to wake up to a poem she wrote or a passage from a book she's reading that resonated with her. I think that as an actor I'm often obsessed with how other people move through the world, but watching Meghan I've learned to pay more attention to how the world moves, or sits still, around us.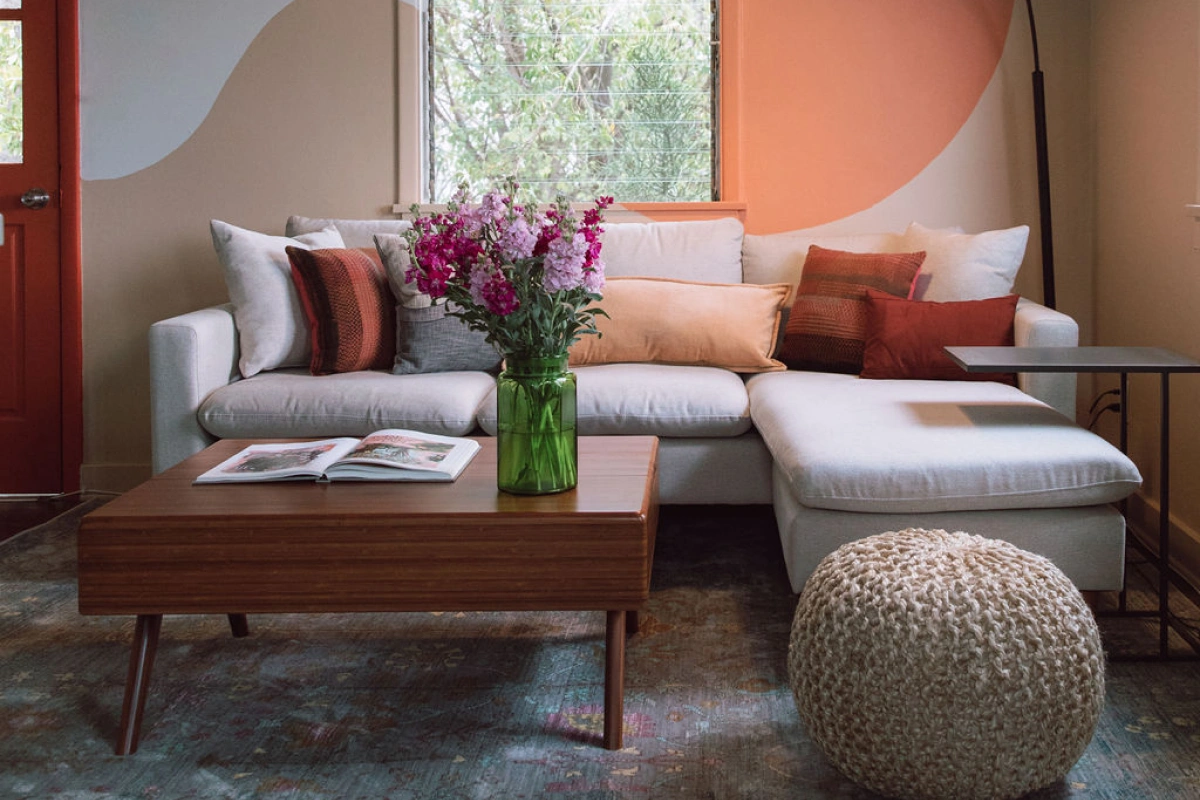 How do you like to spend your time when you're not filming?
My happy place is on a Laser sailboat on a lake in Michigan, or hiking with my dog Banjo somewhere in the mountains. I've also been spending a lot more time writing, practicing Muay Thai, and tiling backsplashes.
WATCH THE FULL COLLAB VIDEO HERE!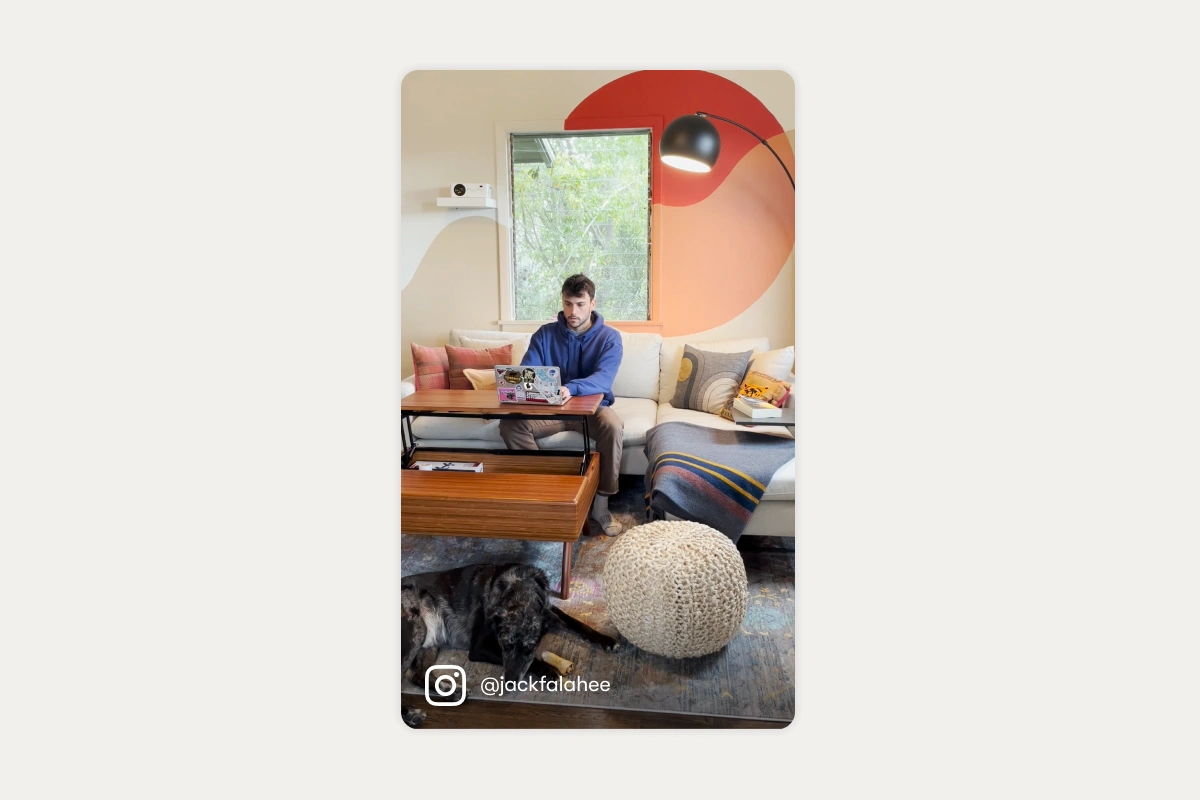 Follow Jack on Instagram, TikTok, and shop his Fernish picks here!