Conscious Luxury with Sruthi Jayadevan
We chatted with Sruthi Jayadevan about conscious luxury and living with purpose. Read on for wise words from one of the kindest, most thoughtful people we know.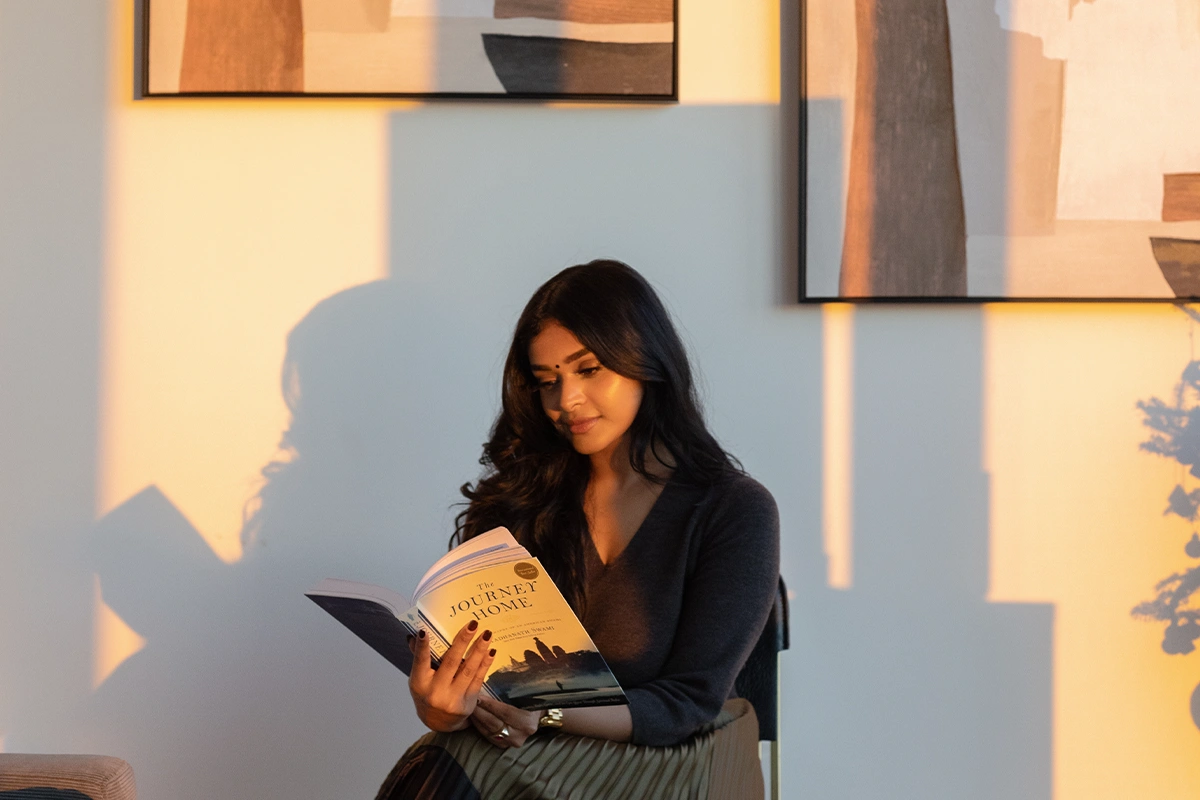 What is your favorite way to start the day?
I usually have a very early start to my day. I start off with Ayurvedic practices such as oil pulling, yoga, meditation and running. This allows me to start my day with much needed motivation, clarity and peace.
What do you do to fuel yourself?
I'm all about fueling my mind, body and soul in ways that are beneficial in the long-term. I often cook nourishing vegan meals at home. I also am mindful of what I consume on an energetic level. Whether that is following like-minded people who spread joy and kindness on social media or reading books that help me become a better human being, I like to fuel myself with things I am deeply inspired by.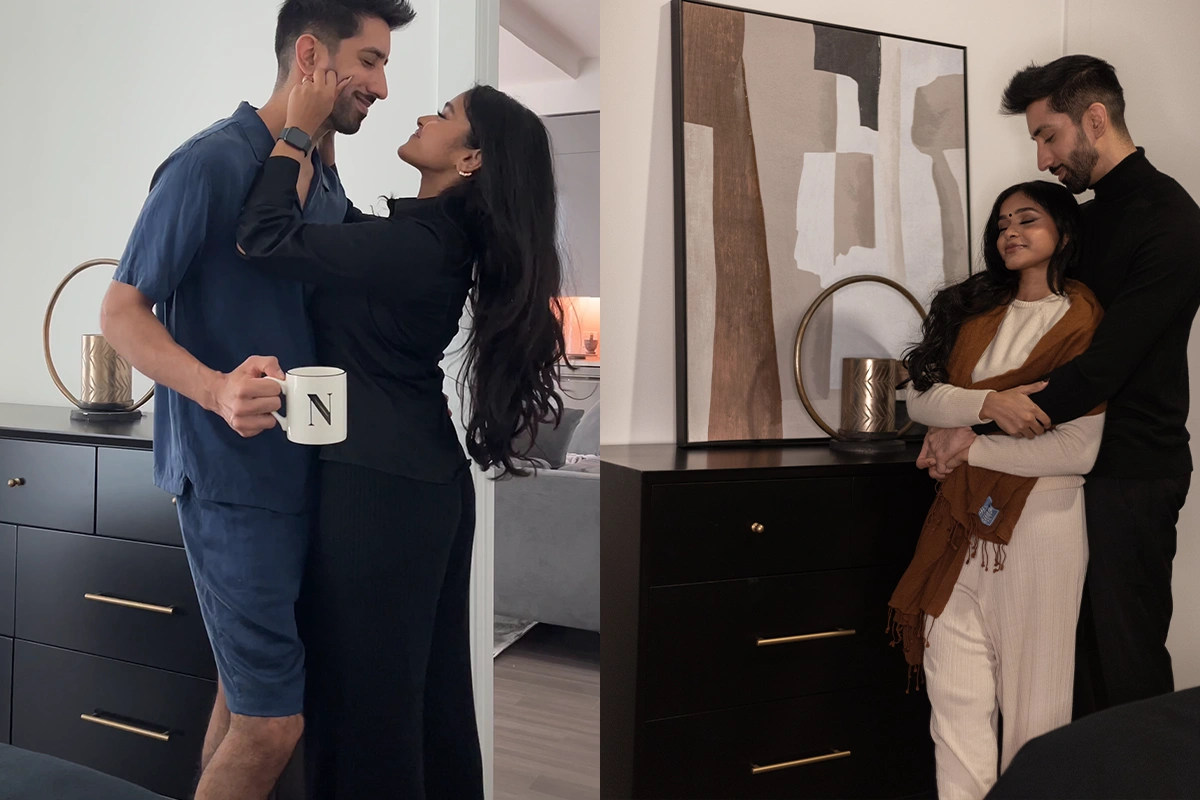 What drew you to Fernish?
My partner, Neet, and I move from apartment to apartment and city to city often. We live a very fast-paced lifestyle that requires us to be flexible and Fernish allows us to have peace of mind when it comes to furniture rental.

One of our biggest moving pains was dealing with buying and discarding furniture. This was also not very sustainable or earth-friendly, so I was absolutely elated to find a service like Fernish that makes our lives so much easier, while also helping us live a more sustainable lifestyle overall. The ease of use, customer support and mission behind the brand are what drew us to Fernish!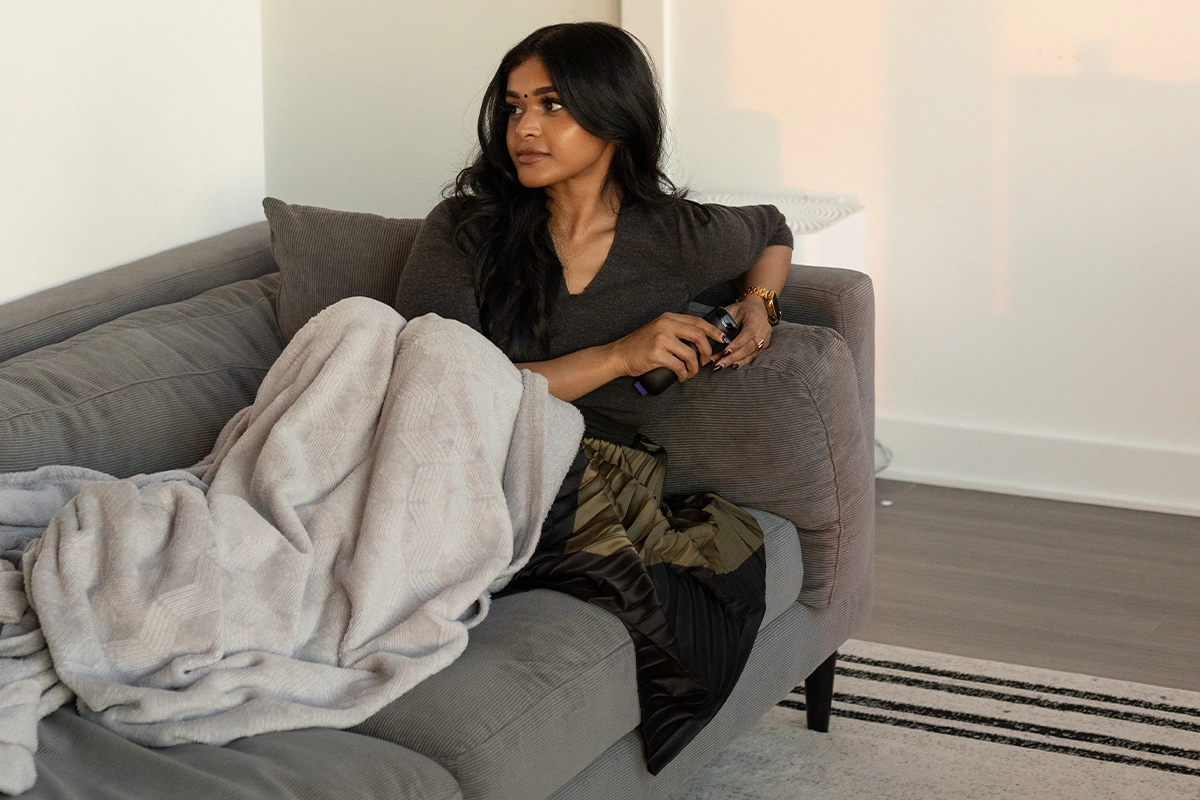 Who are your favorite local artists and makers?
I love ceramics and pottery and some of my favorite local artisans are James Olney, Natalie Cross and Marcello Andres Ortega who all make beautiful ceramics and tableware in Dallas!
Where do you take visitors from out of town?
I love taking visitors to the Dallas Arboretum and our favorite local food spots and the best shopping in town, Highland Park Village!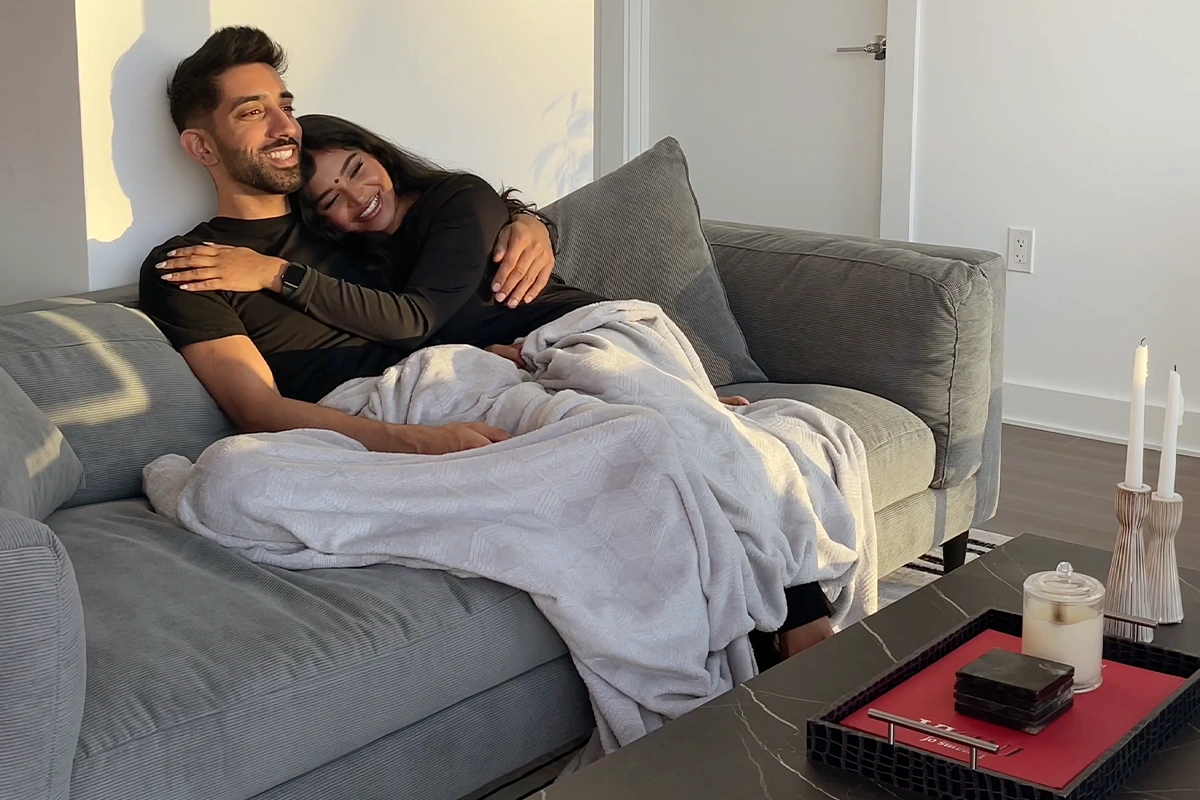 Where is your favorite place to play hooky?
Vintage malls and stores! I am a huge fashion and art lover. I love exploring local vintage stores and seeing art and clothes that are made in different time periods. I find it so therapeutic and fascinating and often find myself in these places when I need a mental getaway!
How do you like to wind down and relax?
I love to read books, listen to jazz/lofi music and spend time in nature when I want to truly wind down and relax.